Sector Coupling – The Electrical Trade is Opening Doors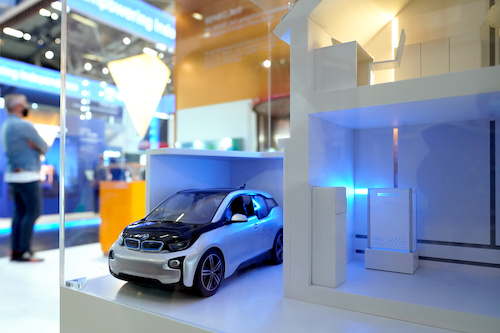 As we move towards decarbonization and greater sector coupling, the worlds of photovoltaics, storage and e-mobility are becoming increasingly intertwined. This enables solar power to be used in a cost-effective and climate-friendly way, while also increasing the resilience of the energy system and improving supply security.
The combination of efficient, versatile and modular components is proving very popular in this context, ranging from smart wallboxes to energy management systems and scalable battery storage systems.
While private households are increasingly using a combination of photovoltaic installations, storage systems and wallboxes, thus making a step towards becoming prosumers, new business models are emerging for companies. This includes, for example, operating commercial charging infrastructure and using second-life EV batteries for battery storage solutions.
The diverse range of necessary components is leading to an increase in demand within the electrical trade, as installers are opening doors to these new trends.
Experience Products, Solutions and Services First Hand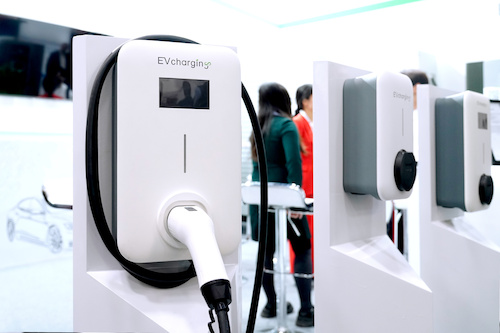 At The smarter E Europe visitors have the opportunity to experience first hand all the products, solutions and services relating to a renewable, decentralized, digital and reliable energy supply, as well as gain comprehensive information and talk to experts face to face.
Areas of focus at The smarter E Europe 2023
Roof-mounted PV systems for private, commercial and industrial applications
Solar cells and modules, inverters
Mounting systems, installation aids
Energy storage systems for residential buildings
Energy storage systems for commercial and industrial applications
Charging infrastructure and charging stations E-mobility (passenger cars, commercial vehicles and special purpose vehicles) and mobility services
Energy management, monitoring and controlling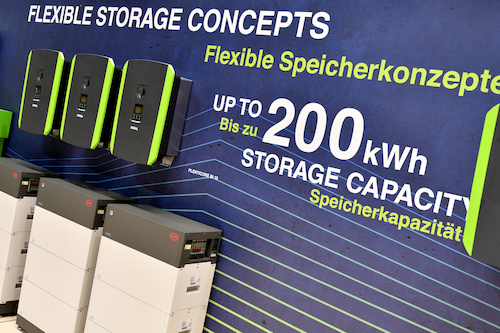 Take advantage of the extensive accompanying program to deepen your expertise at exhibition forums and workshops. In the Outdoor Area at The smarter E Europe 2023, exhibitors will offer free test drives in their newest car models.
In addition, the accompanying conferences are taking place from June 13–14, 2023 in the International Congress Center Messe München (ICM).
Daily Presentation Program at The smarter E Europe Exhibition Forums
Gentner Verlag's Expert Meetup: Putting the Skilled Trades in the Spotlight
Gentner Verlag with its leading trade media photovoltaik, pv Europe, Gebäude-Energieberater and Erneuerbare Energien is hosting a new event format as part of The smarter E Europe on the first and second day of the exhibition: The Expert Meetup at booth B1.109 will focus on the installing trade and practitioners of the energy transition.
Content Recommendations
Read more about how combining PV, storage systems and e-mobility offers great opportunities for the electrical trade in this extensive article.
The Trend Paper Photovoltaic Storage Systems and E-mobility in Germany offers background information and market figures.
The "Market Overview Charging Systems" offers all interested parties – from specialists to newcomers in the field of charging infrastructure – a manufacturer-independent overview of the current charging systems on the market.
In several episodes of The smarter E Podcast we also take a look at the combination of PV, Storage and E-mobility.