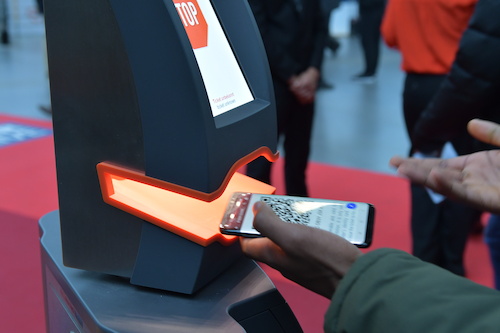 Buy your ticket for the exhibitions and conferences of The smarter E Europe Restart 2021 conveniently in the online ticket shop.
Please note: Tickets are only available online in the ticket shop, no on-site sales!
To ensure full traceability of all participants during setup, the event and dismantling, all persons entering the premises must register.
During the event, access to the site is only possible with a valid VCR proof (Vaccinated, Checked, Recovered). During online registration this proof will be requested and can be uploaded directly. Only then will your ticket be activated for access.
For more information about the hygiene measures and access to the event site please click here .
Exhibition Tickets
The exhibition ticket is valid on the chosen day for all The smarter E Europe Restart 2021 exhibitions (Intersolar Europe, ees Europe, Power2Drive Europe, EM-Power Europe).
Due to the maximum number of visitors specified in the health and safety concept, no exhibition 3-day tickets will be offered this year.
Access to the exhibition halls is via the East Entrance, access via the West Entrance is not possible.
Conference Tickets
All conference tickets include admission to the conference sessions (Intersolar Europe Conference, ees Europe Conference) for the respective period and a 3-day exhibition ticket.
The access to the conferences is located in the Conference Center North (CCN), via the Northeast Entrance. If you arrive at the East Entrance by subway, you can reach the Conference Center Nord by crossing Hall B6 and C6. Please allow sufficient time for this and follow the signs on site.
Press Accreditation
Please use the online ticket shop to get accredited as a member of the press before the event. Please note, that the accreditation must be completed online, as there will be no on-site accreditation this year.
Set-up and dismantling tickets
A separate ticket is required for set-up and dismantling, which must be booked via the ticket shop . The set-up and dismantling ticket is free of charge, personalized and can only be booked once per e-mail address.
Exhibitor Tickets and Service Partner Tickets
These tickets can only be booked by exhibitors via the Exhibitor Cockpit .