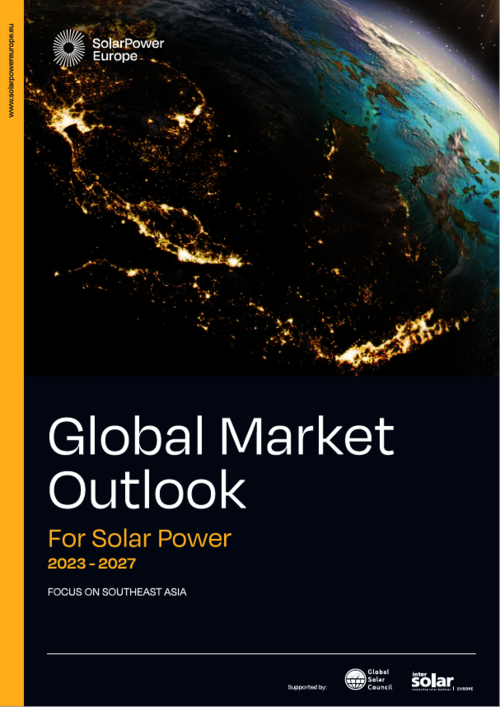 SolarPower Europe's annual flagship report, the "Global Market Outlook for Solar Power 2023-2027", exclusively launched at Intersolar Europe, assesses recent market developments for the solar sector and models future growth trends across different ambition scenarios.
This year's report zooms in on the role of solar in Southeast Asia. With total solar capacity of 32 GW in the region, 3.4 GW was installed last year, slightly down from the 4.2 GW installed in 2021.
Produced in partnership with the Global Solar Council, the Global Market Outlook for Solar Power provides industry-leading market intelligence and sets out clear signals for investors to take solar further, while also informing SolarPower Europe's award-winning political advocacy.
The report was first presented on June 13, 2023 at the Intersolar Europe Conference in Munich.
To access the report for free, please fill out the form below.
Step 1: Enter your data.
Step 2: Validate your email address via the link in the email we send you.
Step 3: After validating your email address you will immediately receive an email containing a link to the download.
If you do not receive an email right away, please also check your junk mail / spam folder. If you have any question, please contact us at marketing(at)solarpromotion.com.