Of course, nothing beats the atmosphere of an on-site event, but even if you cannot make it to Munich in person to visit The smarter E Europe from October 6–8, we've got you covered.
The smarter E Expo TV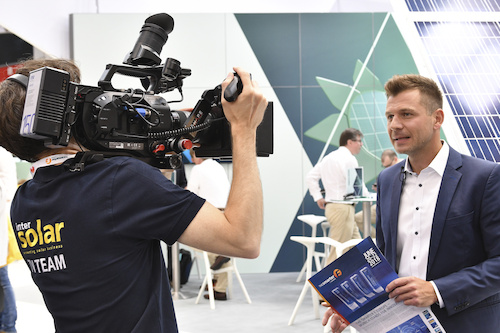 The smarter E Expo TV offers an exciting program live from the exhibition floor, and features industry highlights for viewers around the world.
Join us for interviews and discussions with industry representatives and associations, enjoy live footage from the exhibition, and watch special program highlights from the exhibition forums.
Program
We are currently working on putting together and refining the program to bring you the most up-to-date and relevant content, so come back for details on the program soon.
Make sure to save this page to your favorites now and come back soon for more information about the program, and to access the Expo TV stream October 6–8.