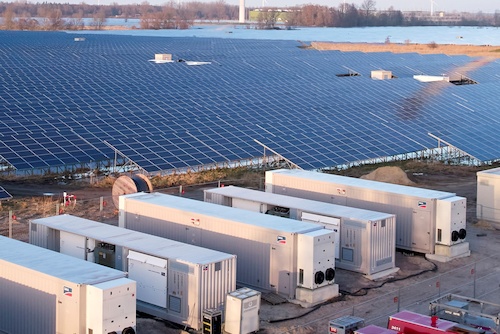 With the rapidly increasing number of fluctuating power generation plants (photovoltaic and wind), the need for storage in the grids is also increasing significantly. Internationally, as well as in some EU countries and also in Germany, the integration of battery storage in existing and especially in newly built PV parks is becoming increasingly important.
The short study provides an insight into the status of these PV battery power plants in Europe and highlights the following key topics in particular:
Motivation: why are battery storage systems being integrated into PV power plants on the generation side?
Current status in Europe: Examples from three EU countries
Current trends: Overview of battery technologies, system concepts and forecast-based operation management
Potentials: Technical and financial added value through flexible operating modes
Download the Publication
To access the study, please fill out the form below.
Step 1: Enter your data.
Step 2: Validate your email address via the link in the email we send you.
Step 3: After validating your email address you will immediately receive an email containing a link to the download.
If you do not receive an email right away, please also check your junk mail / spam folder. If you have any question, please contact us at marketing(at)solarpromotion.com.
Download Form