Press Release – Dienstag, 19. April 2022
Pforzheim/Munich, April 19, 2022: What does the power supply of tomorrow look like? Which technological trends are dominating the industry? And which new business models are changing the face of the energy industry? Answers to these questions and more will be shared at the four conferences forming part of Europe's largest platform for the energy industry, The smarter E Europe, on May 10–11, 2022. With just one ticket, visitors will have access to the Intersolar Europe Conference, ees Europe Conference, Power2Drive Europe Conference and EM-Power Europe Conference, where they can find out everything there is to know about the energy solutions of tomorrow and exchange views with key industry players.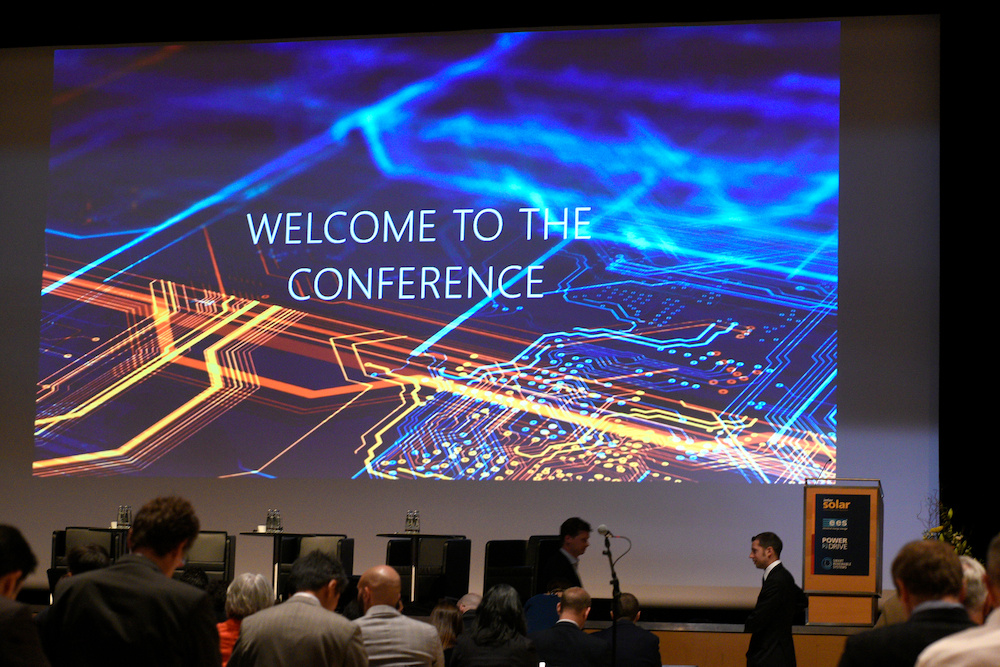 The energy transition is picking up speed – spurred on in part by rising electricity and gas prices and the desire for independence from Russian oil, gas and coal. Renewable energy is becoming an increasingly crucial component of plans to achieve climate targets and guarantee energy supplies. From generation and storage to distribution and use – in future, the key will be ensuring that individual areas are intelligently connected with each other. There is great potential when it comes to the development of renewable energy solutions. Photovoltaics (PV) is on the rise, and storage industry, electromobility and charging infrastructure are also following suit.
This much is certain: In the long run, the energy industry will become renewable, decentralized and digital. This new energy world and the rules in play in national and international markets will be explained by leading experts at the four conferences taking place at the innovation hub that is The smarter E Europe: the Intersolar Europe Conference, ees Europe Conference, Power2Drive Europe Conference and EM-Power Europe Conference. With just a single ticket, visitors can broaden their expertise on all manner of subjects and talk to experts about topics such as decentralization, digitalization, sector coupling, intelligent and integrated energy systems, intelligent charging systems, e-mobility and green hydrogen. The Conference Program is available to view here.
Intersolar Europe Conference: Europe in the spotlight
You can find out all about markets, technologies and financing for PV projects from solar industry players at the Intersolar Europe Conference. This year's focus is on market developments in Europe, including the role of solar energy in the energy transition and the continent's most important solar markets. A further focus of the conference is on PV power plants and large-scale installations, particularly those related to agrivoltaics (the simultaneous use of land for both agriculture and solar power generation via PV installations), floating PV and building-integrated PV (BIPV).
ees Europe Conference: new opportunities for the storage industry
The ees Europe Conference shines the spotlight on key market and technological trends in the storage industry, particularly battery storage systems and green hydrogen. The event will cover a wide range of topics – from sales markets, financing and business models to production technologies and safety aspects. Potential applications for storage systems in business and industry will be examined, with decreasing storage prices in combination with multi-use cases opening up new opportunities for this segment. The conference will also focus on how grid operators can successfully use energy storage to build grid flexibility and therefore ensure reliable power supplies.
Power2Drive Europe Conference: sustainability and climate-friendly mobility
Electric vehicles that run on alternative energy generated from wind or solar power are the key to climate-friendly, sustainable mobility. But for this to work, charging infrastructure with full geographic coverage needs to be in place. The conference highlights best practices for charging infrastructure projects, new solutions for integrating electric vehicles into existing power grids and ways for energy suppliers to benefit from charge management. Successful business models like Mobility-as-a-Service and new approaches such as intelligent charging solutions and Vehicle2Grid technologies will also be covered at the event.
EM-Power Europe Conference: smart, connected solutions for the energy future
At the EM-Power Europe Conference, the spotlight is on smart grid solutions, intelligent buildings and districts, and digital business models for municipal utilities and energy suppliers. Experts at the conference will shed light on how solar installations, residential storage systems and electric vehicles can be integrated into the power grid and how power grids can be optimized through digitalization. During the session Flexibility Markets & Balancing, discussions will partly center around how new platform solutions that manage distribution and transmission grid adjustments will form an essential component of the energy transition for active consumers and energy communities.
The Conference Program for all four conferences is available online.
The smarter E Europe, which encompasses four individual exhibitions (Intersolar Europe, ees Europe, Power2Drive Europe and EM-Power Europe), will take place from May 11–13, 2022, at Messe München.