Market Trends – March 13, 2023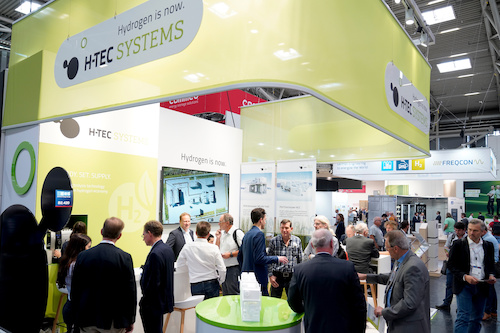 It's been nearly 150 years since Jules Verne predicted hydrogen to be the energy carrier of the future in his novel The Mysterious Island. What used to be sciencefiction is now a reality – at least for individual projects. But the hydrogen economy is finally gaining momentum now.
Everyone involved is itching to make the final break-through. Triggered by the Russian war of aggression in Ukraine and the resulting energy crisis, the EU passed the REPowerEU plan. REPowerEU provides 300 billion euros for the transformation of the European energy supply. The expansion of renewable sources of energy and the development of a hydrogen infrastructure is intended to make Europe independent from Russian gas and oil. The plan for the EU member states is to produce ten million metric tonnes of hydrogen and to import another ten million each year by 2030. According to a survey by the Hydrogen Europe association, more than half of the hydrogen in Europe would then be produced using photovoltaic electricity. In the meantime, the incentive programs IPCEI Hy2Use and IPCEI Hy2Tech have been launched, granting 13 and 15 EU member states respectively five billion euros each to develop hydrogen technologies and infrastructure. Furthermore, the governments of the two largest European economies – Germany and France – have recently agreed on close cooperation in the hydrogen sector.
It's really about to get serious! So why not come to Munich? Inform yourself about what the industry already has to offer on anything related to hydrogen and renewable energies. For three days you will have the chance to explore the Green Hydrogen Forum & Expo at ees Europe, along with the accompanying energy exhibitions that offer new, market-ready products for your next project!
Find out more about the Green Hydrogen Expo 2023