Market Trends
A spirit of optimism prevails in the hydrogen industry. This technology is ready for marketing, and it has earned the steadfast support of the European Union and its member states. The EU's vision for a carbon-neutral energy system by 2050 sees a 13 to 14 percent share of hydrogen in the energy portfolio. According to EU representatives, it could even enjoy a 24 percent share of the global energy portfolio. Analysts estimate that the industry could achieve a global turnover of 630 billion euros by the middle of the century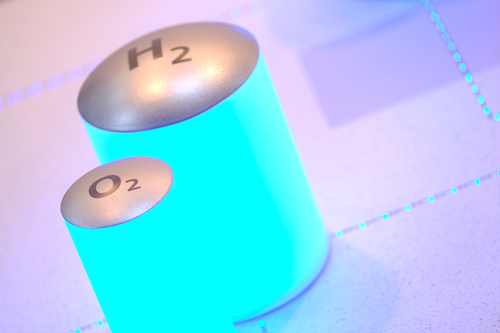 A rough forecast of the EU market launch shows that electrolysis will be used to produce up to a million tons of hydrogen from renewable sources of energy by 2024 and that initially, it will primarily be used in industry. By 2030, electrolysis output is expected to increase to 40 gigawatts. Up to ten million metric tons of green hydrogen will be produced and the technology will become a growing source of competition for conventional hydrogen. The new energy source will also be used in heavy road traffic and on ships. Additionally, it will serve to stabilize energy systems and play a growing role as a seasonal energy storage medium. An infrastructure for distributing the new energy source beyond local clusters is also in the making. Hydrogen technology is ultimately expected to have taken root on a large scale by the 2030s.
A quarter of European green power production will be dedicated to electrolysis from 2030 forward – even after taking production expansion into account. Despite additional importing activity, renewable power generation must be massively bolstered in Germany and the rest of the EU. The hydrogen industry will play an important role in the energy transition, but for the transition to succeed also requires significant enhancement of wind and solar power generation.
As a key component of the energy transition, green hydrogen technologies are in the spotlight at ees Europe 2021, which this year will take place from October 6–8, for the third time in a row. Numerous themed joint booths, exhibition forums and the accompanying ees Europe Conference offer visitors the opportunity to learn more from October 6–7, 2021.
The Green Hydrogen Conference on July 20, 2021 will dedicate spcecial attention to this topic.