Do you have concepts, solutions and products for the hydrogen economy? Do you manufacture electrolyzers, fuel cells, hydrogen fueling stations or infrastructural solutions? Or do you supply materials and components, or design Power-to-Gas projects?
Then ees Europe is the place to be!
With the Green Hydrogen Forum and Expo area, The smarter E Europe offers a cross industry and cross sector meeting point for companies from all over the world with the aim of bringing hydrogen, fuel cells, electrolysis and power to gas to the markets more quickly.
Join us on May 11–13, 2022 in Munich as an exhibitor and highlight your expertise in our special area in hall B6! Here, ees Europe Restart 2021 offers you the ideal opportunity to present your innovative solutions for the hydrogen economy and the infrastructure that goes with it. Meet utility companies, decision makers and project developers from all around the world and win new customers.
If you would like to learn more about the topic, join us for the Green Hydrogen Conference , which is going to take place on July 20, 2021 as an online event.
The German Hydrogen and Fuel Cell Association (DWV) and the European associations Hydrogen Europe and Eurogas are strategic partners of The smarter E Europe Restart 2021 and ees Europe Restart 2021.
Participation Options
Your Own Booth in the Green Hydrogen Forum & Expo Area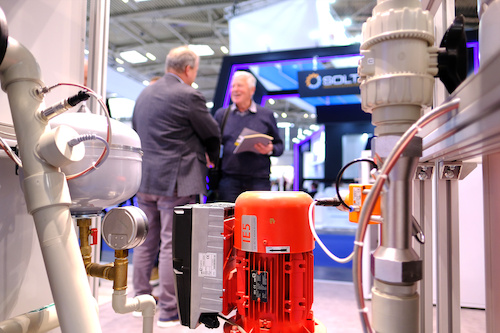 Exhibitors showcasing solutions in these fields are prominently located in a dedicated area in Hall B5. Present your company with your own exhibition booth.
Find available booth spaces with the interactive booth space selector .
The Cost Calculator is a great tool to help you calculate the best use of your exhibition budget.
Booth Packages in the Green Hydrogen Forum & Expo Area
Introduce your company to the visitor with your own booth and benefit from uncomplicated and attractive package solutions for medium sized exhibition booths inkcuding booth construction and many more advantages.
Joint Booth Hydrogen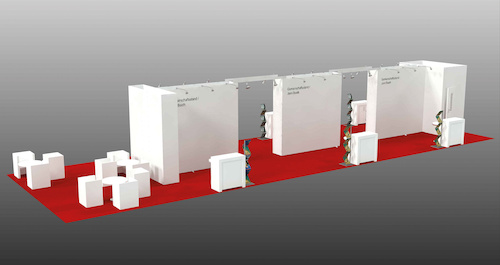 Present your technologies, services or infrastructure solutions at our joint booth and benefit from the easy to handle, reasonably priced and efficient presence at ees Europe Restart 2021 with an extensive service package.
The joint booth is a good solution for exhibitors who are looking for a high-quality participation with low effort.
Your Advantages for a Successful Participation
Profitable Synergies Thanks to Parallel Events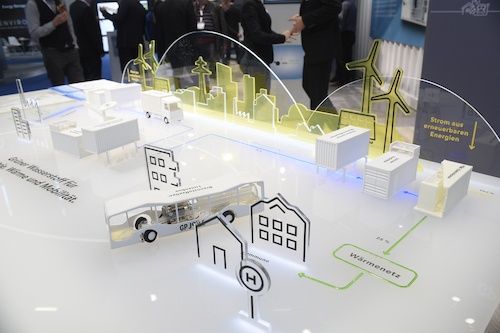 The smarter E Europe brings together previously isolated sectors such as electricity, heat, and transportation, serving as the perfect platform to showcase battery production technologies together with related areas of the new energy world.
Visibility Package
Innovative products and services alone won't lead to success if nobody knows about them. As an exhibitor, you will benefit from our marketing package, which will help you give your company the visibility it deserves.
The following services are included in the package free of charge:
One press release sent out via the service newsaktuell
Banners
Extensive entry in the exhibitor list
More marketing opportunities can be found here .
Get in Touch
Strategic Partners