The forecasts of the current study "The Energy Transition in the Context of the Nuclear and Coal Phaseout" by EuPD Research in cooperation with The smarter E Europe and the BSW Solar show that in order to avoid a shortfall in electricity generation, photovoltaics and storage must be greatly expanded in Germany.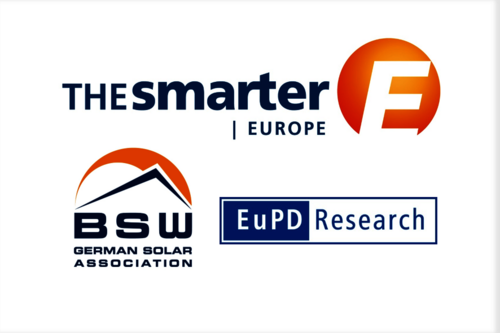 The positive side effect: by 2030, this would be accompanied by a significant positive effect on employment and revenue. Within the next decade, the employment within the German photovoltaic and storage industry could triple, creating more than 50,000 new jobs. The forecasted industry revenue would grow during this period from five to 12.5 billion euros.
Please note that the full study is only available in German. You can access an English Executive Summary here.
Download
Step 1: Enter your data.
Step 2: Validate your email address.
Step 3: You will immediately receive an email containing a link to the download
If you do not receive an email right away, please also check your junk mail / spam folder.
In case of questions, please contact us at marketing(at)solarpromotion.com.