Industry News – Friday, November 20, 2020
Munich based electric air mobility provider, Lilium announces the appointment of the company's new Chief Financial Officer, Geoffrey Richardson. Effective immediately, the former CFO of the leading autonomous car company Cruise will work closely with CEO Daniel Wiegand on the company's next phase of accelerated growth.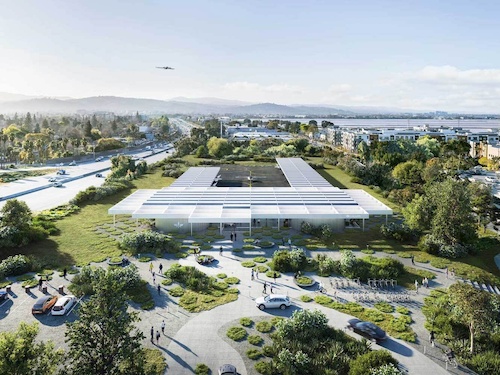 Richardson has over 20 years of proven expertise in international finance, M&A, fundraising and operations. He started his career as an Attorney at global law firm Shearman & Sterling before pursuing finance, eventually becoming Executive Director at Morgan Stanley and Vice President at Goldman Sachs. During his tenure at Cruise, he was instrumental in scaling and growing the company, raising over $7 billion in funding. Prior to this Richardson was CFO at Kinestral, the dynamic glass company where he oversaw the company's Series B and Series C funding rounds.
Commenting on the appointment, Lilium CEO and Co-founder Daniel Wiegand, said: "Geoffrey's track record with high growth companies combined with long term sustainable vision and strong leadership made him the ideal candidate for this key hire and we are so pleased to be welcoming him to the team. He provides extensive experience in leading the financial operations of a forward-thinking mobility company, perfect for our next phase of growth."
Richardson said: "I am delighted to be joining the Lilium team at such an exciting time for the business. I have long admired Lilium's progress in the sector and can't wait to dig in on our next phase of growth."
Lilium is bringing to life the vision of air mobility, which supplies a network of vertiports across entire regions. The zero-emissions Lilium Jet, powered by 36 all-electric engines, will be capable of traveling up to 300 kilometers in just one hour.

Source & Image: Lilium │ lilium.com
The ees International Magazine is specialized on the future-oriented market of electrical energy storage systems, not only from a technological-, but also a financial and application-oriented point-of-view. In cooperation with ees Global, the ees International Magazine informs the energy industry about current progress and the latest market innovations.