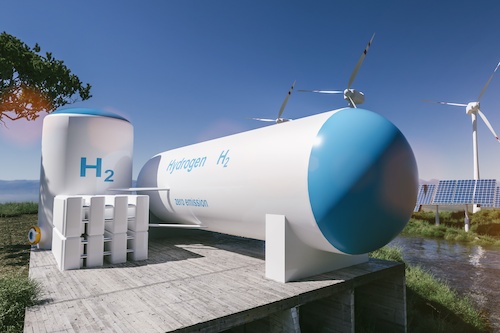 Present your company and products to experts and decision-makers of the hydrogen industry!
The Green Hydrogen Conference will explore the regulatory, economic and environmental implications and will examine how hydrogen, often vaunted as a key driver of industrial decarbonization, can live up to its high expectations.
It will be held online on July 20, 2021, making it easily accessible to energy suppliers, investors, project developers, manufacturers, suppliers and decision-makers.
* limited to 3 sponsorships
** Video or Google Slides presentation, key visual & logo, company name & profile (plain text), headline/slogan, social media buttons, website link, call-to-action button, chat function
*** The smarter E Global Members receive a 15% discount plus 2 additonal conference tickets free of charge. The smarter E Preferred Members receive a 10% discount.
Requests and Support