Industry News – Thursday, December 03, 2020
InterGen has been granted consent by the Department for Business, Energy and Industrial Strategy (BEIS) to deliver one of the world's largest battery storage project on the banks of the Thames in Essex.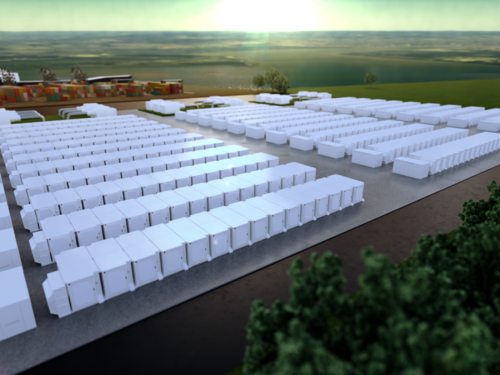 Currently, the largest operational project in the UK delivers 75 MWh. With 1.3 GWh, the Gateway project will be the largest in the UK and one of the largest projects worldwide. When fully charged, the battery could power up to 300,000 homes for two hours. However, it will mostly be used to support and stabilize existing electricity supplies.
Construction on the Gateway project would likely begin in 2022, becoming operational in 2024. InterGen is also exploring a further large battery project at its site in Spalding, Lincolnshire, which would be 175MW / 350MWh. The planning permissions are already in place for this.
InterGen CEO Jim Lightfoot said:"We are delighted to have been granted consent by BEIS for the Gateway project. Our mission is to deliver the flexible electricity solutions that everyone relies on in a low-carbon world, and this project is a major statement of intent. We are excited to be entering a new phase in our growth as an organization, and will continue to explore opportunities to develop projects which can support the energy transition."

Source & Image: InterGen | www.intergen.com
The ees International Magazine is specialized on the future-oriented market of electrical energy storage systems, not only from a technological-, but also a financial and application-oriented point-of-view. In cooperation with ees Global, the ees International Magazine informs the energy industry about current progress and the latest market innovations.