Industry News – Tuesday, April 14, 2020
A newly developed software by solar battery provider sonnen connects energy storage and other devices to virtual power plants by internet, without additional networking costs.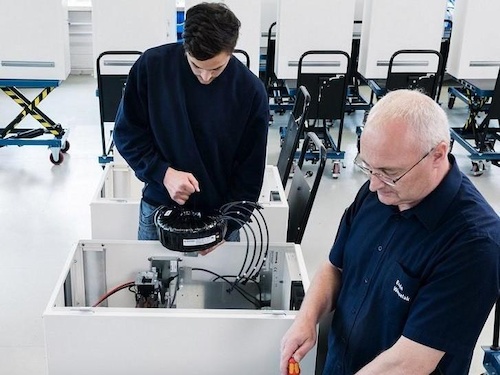 With recently amended minimum IT requirements of the four German transmission system operators (TSO's) on which sonnen's software is based, the VPP network to access micro-installations of up to 25 kW via the public internet, using an VPN-connection and other security measures.
"In the new energy world, there is an almost infinite number of small systems like energy storage, heat pumps, electric cars or even air conditioning systems. Only when they can be easily connected can they be used sensibly in the energy system and take over tasks of conventional power plants. Our new software is the solution that connects those units cost-effectively and permits them to take over important tasks in the power grid", says Jean-Baptiste Cornefert, Managing Director of sonnen eServices.
A data centre bundles the networked storage system, dismissing the formerly needed individual communication channels for each battery. Small, networked systems offer grid operators the advantage of stabilizing the networks in case of large-scale failures of communications infrastructure, counting on sonnen's intelligent algorithm. The software requires no additional hardware.
"This is a paradigm shift in the energy world, as the new IT requirements of the transmission system operators will put prosumers on an equal position with the large power plants and enable them to assume stability tasks in the power grid. That can be done with technology many people have at home anyway: a device such as an energy storage or heat pump and an Internet connection. And for this we have now developed a real killer app," says Stephan Lindner, head of the VPP technology department at sonnen eServices.

Source: sonnen | www.sonnengroup.com
Image: sonnen | www.sonnengroup.com
The ees International Magazine is specialized on the future-oriented market of electrical energy storage systems, not only from a technological-, but also a financial and application-oriented point-of-view. In cooperation with ees Global, the ees International Magazine informs the energy industry about current progress and the latest market innovations.