Industry News – Thursday, November 26, 2020
Gore Street announced the energisation of its Drumkee project. It is now the largest energy storage project in Ireland and is expected to be operational in Q1 of 2021. The energisation of the 50 MW installed capacity project in Northern Ireland happened on schedule and remains on budget despite COVID lockdown.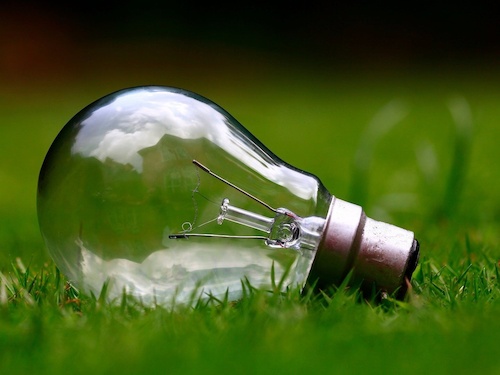 To jointly operate and own this project and its second 50MW project in Northern Ireland, Mullavilly, Gore Street has partnered with Low Carbon. The successful energisation of the Drumkee site has been achieved due to the combined efforts of Gore Street, Low Carbon SONI, Northern Ireland Electricity Networks, G2 Energy, NEC and SMA.
Alex O'Cinneide, CEO of Gore Street Capital, the Company's investment manager, said: "We are delighted to announce the energisation of Drumkee, the largest energy storage asset on the national electricity grid, an important milestone for local climate change goals. Both this asset and Mullavilly which remains anticipated to be energised in December, will benefit from highly attractive DS3 contracts and from a highly attractive return profile. Gore Street has always had an active approach to managing our portfolio assets with a pipeline of projects under development. We believe this asset demonstrates the Company's sector leading expertise in the process of taking an important project through the complex development cycle to energisation, creating local jobs, developing critical grid infrastructure and generating value for our shareholders."
Roy Bedlow, Chief Executive and Founder of Low Carbon said: "This landmark project will increase Northern Ireland's battery storage network by 50MW and forms part of Low Carbon's pledge to deliver renewable energy at scale. Often overlooked, battery storage paves the way for a renewable-powered future. With an advanced pipeline of more than 4GW, enough to power 1.2 million homes, we look forward to building on this commitment and working with more organisations, such as Gore Street Energy Storage Fund, on the journey to climate neutrality".

Source: Gore Street Energy Fund│ www.gsenergystoragefund.com
Image: Pixabay │ www.pixabay.com
The ees International Magazine is specialized on the future-oriented market of electrical energy storage systems, not only from a technological-, but also a financial and application-oriented point-of-view. In cooperation with ees Global, the ees International Magazine informs the energy industry about current progress and the latest market innovations.