Industry News – December 15, 2022
Fluence Energy is building the world's largest grid booster near Kupferzell in Baden-Württemberg on behalf of TransnetBW. The battery storage is intended to relieve the transmission grid.
The battery storage facility is to be built near the substation and can feed 250 megawatts into TansnetBW's transmission grid for a period of one hour if required. The facility is expected to be operational in 2025, while saving costs and increasing the capacity of the transmission grid.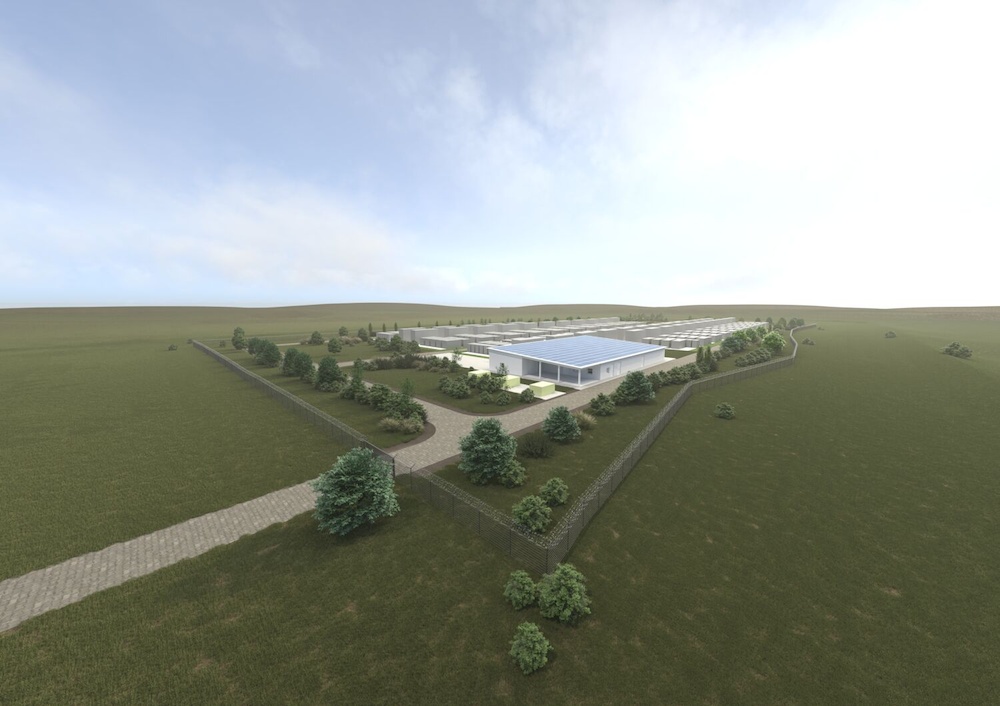 This is because most electricity in Germany is generated in the north - primarily by wind power. But the highest consumption is in the south. When the wind is strong, the capacity of the grid is often insufficient, so wind power in the north has to be throttled and power plants in the south have to be ramped up - known in technical jargon as redispatch.
In addition, the transmission grid's capacity, which is often already scarce, is usually not fully utilized. This is because if a line suddenly fails, for example because it was damaged by a storm, the power from this line has to be rerouted at lightning speed so that all consumers continue to be supplied. This means that other lines must be able to immediately absorb the current of the failed line, which is only possible if these lines are not yet at the limit of their maximum current flow.
With the grid booster in Kupferzell, redispatches should become less often necessary because the battery storage system steps in for the time being. Battery power can often be sufficient for short-term bottlenecks in the grid. If a longer overload of the lines is imminent, the battery will bridge the gap until other power plants behind the bottleneck have started up. Battery storage also allows the transmission grid to be utilized to a greater extent, because in the event of a sudden line failure, the grid booster can immediately replace the power that is then missing.
This should reduce the need to build additional extra-high voltage lines. Fewer redispatches will also reduce emissions and, last but not least, costs and thus also the price of electricity. Another plus point is that grid boosters can also provide grid services such as the provision of reactive power.
TransnetBW emphasizes that only cells with cathodes made of lithium iron phosphate are used in the batteries. They offer greater safety, are more environmentally friendly and more efficient, and also have a longer service life.
Listen to the Podcast with Julian Jansen, Director of Growth and Market Development (EMEA) at Fluence to learn more about this topic.