Industry News – Monday, September 14, 2020
The Spanish EV charger manufacturer Ingeteam's systems already have been installed in 20 countries. Now, the company wants to establish exports in the wake of the steadily growing EV market, beginning in LATAM countries such as Brazil, Mexico and Chile, where there already exist branch offices or factories.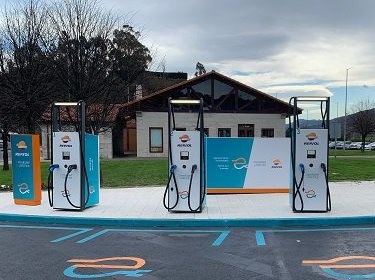 "Over the next three years, we would like to expand exports to 80% of our sales," says Mikel Borrega, Head of the Ingeteam EV charger business and adds Ingeteam's expectation of a 35% year-on-year increase in the same period.
The company has developed DC charger models with the potential of up to 400 kW, enabling ultra-rapid charging even in the large-scale installations sector. Worldwide, Ingeteam has supplied more than 4,500 EV charging points and wants to further promote sustainable mobility by increasing its already heavy investments.

Source & Image: Ingeteam | www.ingeteam.com
The ees International Magazine is specialized on the future-oriented market of electrical energy storage systems, not only from a technological-, but also a financial and application-oriented point-of-view. In cooperation with ees Global, the ees International Magazine informs the energy industry about current progress and the latest market innovations.