Industry News –Friday, November 27, 2020
Norwegian project developer FREYR and renewable power producer Scatec ASA have signed an MoU for future supply of low-cost battery cells with high energy density for the use in cost-optimized energy storage systems combined with solar deployment.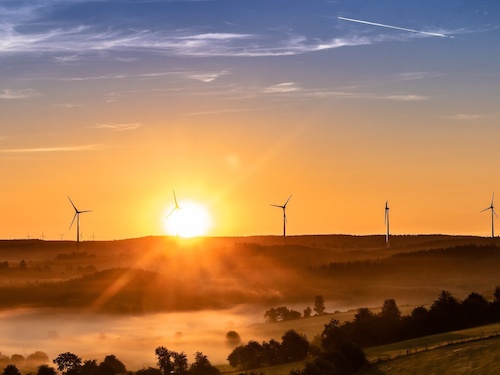 Under the MoU, Scatec will support FREYR with the development of energy storage systems with higher energy density, improved safety and lower cost compared to conventional lithium-ion battery based storage systems. Scatec intends to place order for these battery cells and include them in its project offerings, if FREYR reaches specific technical and commercial requirements.
FREYR is developing an initial pilot plant, a scalable and modularized 2-25 GWh fast-track facility and a 32 GWh battery-cell giga-factory in Mo I Rana. This undertaking will be one of the largest in Europe and produce lithium-ion battery cells, through a partnership-based approach based on best technology available at any given point in time.
"Cost efficient battery storage will increase the renewable penetration significantly in electricity markets world-wide and technology- and product advancements in the storage space are important to strengthen and diversify access to cost competitive batteries. As a solution provider, implementing battery technologies in our projects, we are excited to support innovation and developments that can result in cheaper and more reliable solutions for our customers. In particular, we find FREYR's ambition of manufacturing batteries based on Norwegian low cost and clean hydropower attractive", says Hans Olav Kvalvaag, SVP New Ventures at Scatec.
FREYR is experiencing substantial interest from various customers for high-energy density low cost battery cells. Only recently, FREYR signed further MoUs with Siemens, for industrial scale offtake for battery cells in marine and stationary segment, and with Elkem for long-term supply battery materials, and a framework agreement with 24M Technologies for the in-licensing of a fundamentally improved lithium-ion cell manufacturing process and platform.

Source: Cision| news.cision.com
Image: Pixabay | pixabay.com
The ees International Magazine is specialized on the future-oriented market of electrical energy storage systems, not only from a technological-, but also a financial and application-oriented point-of-view. In cooperation with ees Global, the ees International Magazine informs the energy industry about current progress and the latest market innovations.