Industry News –Monday, October 26, 2020
Zinc-battery storage system manufacturer Eos Energy Storage LLC announced key appointments to its board of directors. Audrey Zibelman, Dr. Krishna Singh and Alex Dimitrief will join the Eos board upon the closing of the business combination with B. Riley Principal Merger Corp. II, a publicly traded special purpose acquisition company.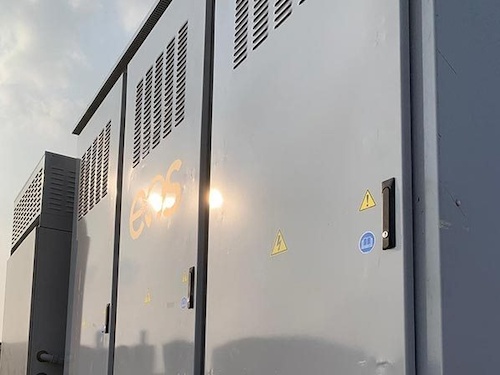 In addition, Joe Mastrangelo, CEO of Eos, has been invited to join the board. The board will provide insight and counsel on the continued strategic direction of Eos while also working with Eos and customers to accelerate the adoption of Eos' zinc-based battery solutions.
Audrey Zibelman currently serves as CEO of the Australian Energy Market Operator, which manages electricity and gas systems across Australia. Ms. Zibelman will bring deep experience in tackling the multifaceted challenges of clean energy adoption, having led the effort to draw up the "Integrated System Plan", Australia's 20-year blueprint to transition the country to renewables.
Dr. Krishna Singh is the founder, president and CEO of Holtec International, a supplier of equipment and systems for the energy industry. With nearly 50 years of experience in the nuclear power industry and as the holder of 119 patents, Dr. Singh brings a unique perspective and knowledge that will contribute to the success of Eos. In September 2019, Eos and Holtec announced the formation of HI-POWER, LLC, a multi-gigawatt manufacturing joint venture to produce Eos' next generation of aqueous zinc batteries.
Alex Dimitrief is an experienced C-suite leader, former general counsel and trial lawyer who has steered energy and other global businesses through a wide range of complex legal, regulatory, commercial and operational challenges.
"It is a great honor to have the board's support of these accomplished leaders," said Joe Mastrangelo. "Their experience and knowledge are exceptional and, together, I know we can push Eos to impressive new heights on our mission to accelerate clean energy adoption. I look forward to working with the board and my team to capitalize on the incredible market opportunity in front of us in the battery storage space."
Following the closing of the business combination, the board will consist of seven members with each bringing extensive and proven executive management and technology expertise to help Eos in key areas of its business.

Source & Imagte: Eos EnergyStorage LLC | eosenergystorage.com
The ees International Magazine is specialized on the future-oriented market of electrical energy storage systems, not only from a technological-, but also a financial and application-oriented point-of-view. In cooperation with ees Global, the ees International Magazine informs the energy industry about current progress and the latest market innovations.