Industry News – Thursday, October 01, 2020
AXSOL, a German battery storage manufacturer and partner of Australian investor Caason Group launched a containerized energy storage system that is collapsible, stackable and can be combined with solar panels or any other energy source.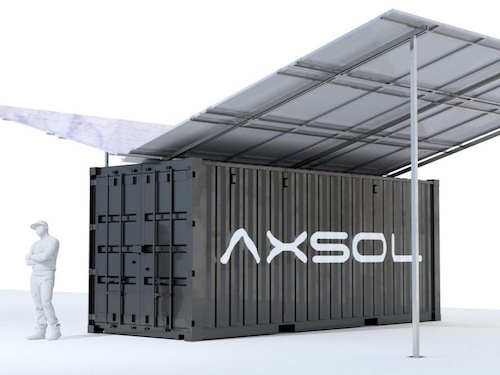 These mobile energy storage units are particularly suitable for mining or construction sites and reduce the logistical effort in combination with around 60% less fuel consumption and 80% less maintenance. The units can be charged with solar panels attached on the top or any other energy source.
Craig Astill, MD and CEO of Caason Group, said: "We are excited to share our AXSOL's latest innovation with the Australian market where we see clear application in the mining and construction sectors."

Source & Image: Caason Group ǀ www.caason.com.au
The ees International Magazine is specialized on the future-oriented market of electrical energy storage systems, not only from a technological-, but also a financial and application-oriented point-of-view. In cooperation with ees Global, the ees International Magazine informs the energy industry about current progress and the latest market innovations.