Side Event | June 13, 2023, 7:00pm | ICM Munich, Garden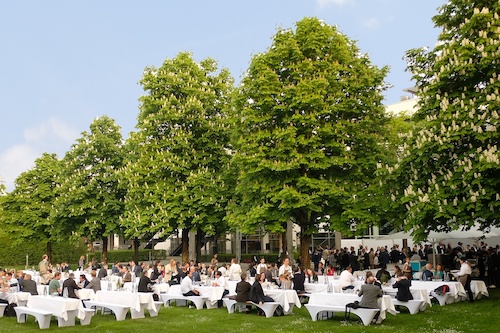 A balmy summer's night, live music, tasty barbecue skewers and a refreshing draft beer – sound appealing?
We certainly think so, and even more so when it's after a day at a conference full of new impressions, or when it's on the eve of a day at The smarter E Europe.
Our Summer BBQ on Tuesday, June 13, 2023 in the Garden of ICM München was the opportunity to meet many industry representatives in a relaxed atmosphere, expand your network and meet new contacts. We celebrated the summer and the start of the exhibition, with drinks, barbecued food and some surprises!
Quick Facts