Industry News – Tuesday, September 29, 2020
Oliver Koch will take over the management of the sonnen Group, a global energy storage manufacturer on 1 October 2020. He succeeds the founder of sonnen, Christoph Ostermann.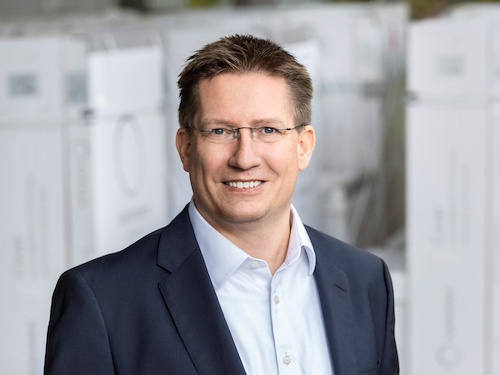 Christoph Ostermann founded sonnen in 2010. He comments: "After more than ten successful years at an incredible pace, the time has come for me to follow new directions. sonnen has achieved a leading position in the energy market and is strongly positioned for the future. With Oliver, sonnen has gained a CEO who has helped build the company up, who knows it inside out and who will successfully lead it through the next growth stage." Christoph Ostermann will continue to advise the management of sonnen until the end of the year.
Oliver Koch has been part of the management board and Chief Operating Officer (COO) at sonnen since 2014. He has led the sonnenBatterie into standardized series production and managed its expansion into the USA and Australia. As a member of the management board, he has continuously played a decisive role in shaping sonnen's strategy.
"sonnen will consistently continue its current growth strategy. Our goal was and is to continue to scale up and make our technologies for clean and affordable energy available to an ever-increasing number of people. I am honoured to have received the confidence to continue delivering on Christoph's vision and lead the amazing team he has built," says Oliver Koch.

Source: sonnen Group | sonnengroup.com
Image: sonnen Group | mcusercontent.com
The ees International Magazine is specialized on the future-oriented market of electrical energy storage systems, not only from a technological-, but also a financial and application-oriented point-of-view. In cooperation with ees Global, the ees International Magazine informs the energy industry about current progress and the latest market innovations.