Industry News – Thursday, November 19, 2020
Iberdrola and Nel Hydrogen, the world's leading manufacturer of electrolysers, have signed a Memorandum of Understanding to develop and deploy large scale electrolyser projects and promote the technology's supply chain in Spain. They aim to turn the country into an industrial and technological benchmark in green hydrogen.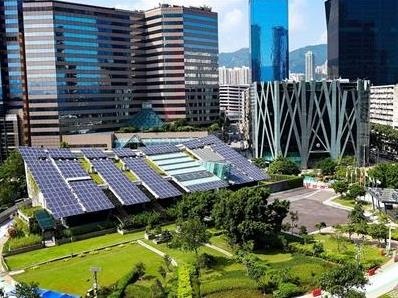 Additionally, Basque company Ingeteam and Iberdrola have created a new venture set to become Spain's first integrator of large-scale electrolyser plants under the name of Iberlyzer. It will begin operations next year, aiming to integrate more than 200 MW of electrolysers by 2023. Its output is planned for the second project of the Iberdrola-Fertiberia alliance, which will produce green hydrogen for the Palos de la Frontera plant in Spain. Iberlyzer will require close to €100 million investment. It is supposed to deliver the the project of Iberdrola and Nel.
Ignacio Galán, Chairman and CEO of Iberdrola, said: "This initiative will accelerate the production of green hydrogen in Spain and will create a new industry, the manufacturing of electrolyser systems, with high growth potential. We continue to make progress in our ambitious plan to put Spain and Europe at the global forefront of this technology by reducing energy dependence and fossil fuel consumption while driving the country's economic and social revitalisation."
Adolfo Rebollo, CEO of Ingeteam, said: "We are proud to participate with Iberdrola in this new and exciting project. From the very beginning we have worked together with Iberdrola in the field of renewable energy, first in wind energy, then in solar photovoltaics and from today, with the creation of Iberlyzer, we are at the forefront of developing the green hydrogen industry."
Jon André Løkke, CEO of Nel, said: "We are honored that Iberdrola wants to work more closely together with us on electrolyser projects in the 100-MW scale and beyond. Just as Iberdrola in the past successfully contributed to developments in the wind industry, they are now doing the same within hydrogen. Getting visibility on significant off-take volumes and working together on the value chain through scale-up will contribute massively to the overall cost reductions."

Source: Ingeteam │ www.ingeteam.com
The ees International Magazine is specialized on the future-oriented market of electrical energy storage systems, not only from a technological-, but also a financial and application-oriented point-of-view. In cooperation with ees Global, the ees International Magazine informs the energy industry about current progress and the latest market innovations.