Werner Diwald, Chair of the German Hydrogen Fuel Cell Association DWV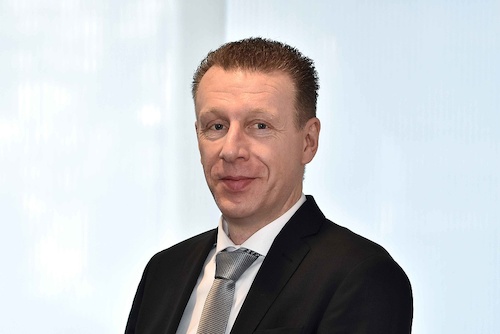 "Hydrogen offers enormous potential for the climate-neutral economy if it is used to produce renewable electricity. The combination of renewable energy and hydrogen could soon become the new dream team for the energy transition. (...) We decided to cooperate with The smarter E Europe because the exhibition platform with the exhibitions Intersolar Europe, ees Europe, Power2Drive Europe and EM-Power Europe has been consistently promoting the introduction of an energy system based on renewable energies for 30 years now".
Martin Hackl, Global Director Sales & Marketing, Solar Energy at Fronius International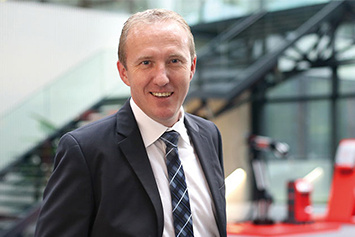 "24 hours of sun is possible because we make renewable energy available around the clock. Technologies are already in place to make our vision a reality. The production of hydrogen through electrolysis is one of them. In combination with a fuel cell, hydrogen has the potential to revolutionize the entire energy supply."
Exhibitor at Intersolar Europe, Booth B4.310
André Steinau, Speaker of the Company Management at GP Joule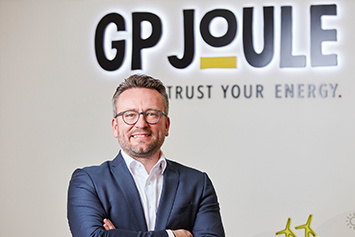 "Green hydrogen combines ecological benefits with regional added value and is at the same time indispensable for the decarbonisation of the mobility, heating and industry sectors. Our hydrogen project planning includes the production of green hydrogen in highly efficient electrolysers, storage, transport, processing and marketing. We have been exhibitors at ees and Intersolar Europe for years as part of "The smarter E Europe" in Munich, because the vision of the exhibition organizers fits exactly to our declared goal: 100% renewable energies."
Exhibitor at ees Europe, Booth B2.310
Zeyad Abul-Ella, Managing Director of HPS Home Power Solutions GmbH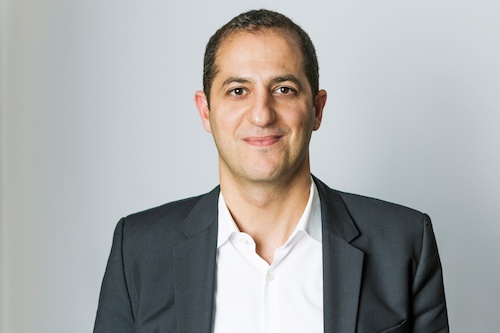 "The world's first all year round electricity storage system: HPS has developed a house electricity system that stores solar energy from your own roof in self-generated green hydrogen in summer and makes it usable again in winter. All components such as battery, electrolyser and fuel cell work together efficiently and are integrated in one compact device. This is how power supply works 365 days a year only with solar energy and green hydrogen! We have been exhibitors at ees Europe for years, because the organizers gear the exhibition to the latest industry topics with great competence in terms of content. Here we have the chance to introduce ourselves to a future-oriented specialist audience. And not only on the three days of the exhibition, but also in advance and afterwards through a highly professional digital marketing offer for exhibitors and partners."
Exhibitor at ees Europe, Booth B2.334
Manfred Limbrunner, Board Member & Director of Sales & Marketing at Proton Motor Fuel Cell GmbH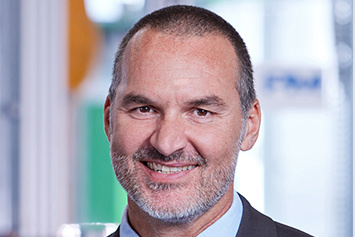 "Green hydrogen is the central energy carrier of the future that we need on the way to climate neutrality. The Proton motor fuel cells are used both in stationary applications and in commercial vehicles, ships and trains. The smarter E Europe with the four energy exhibitions Intersolar, ees, Power2Drive and EM-Power offers us the right platform to market our cross-sector offer in a targeted manner."
Exhibitor at ees Europe, Booth B2.530G
Björn Ledergerber, Senior Vice President at SFC Energy AG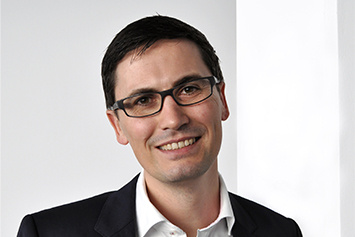 Long version: In order to successfully finalize the energy transition, hydrogen, especially green hydrogen, is the means of choice. It makes energy storable and transportable. In the next step, the fuel cell converts the gas back into electricity - where it is needed. Environmentally friendly, quiet and powerful fuel cell solutions from SFC Energy ensure the uninterrupted power supply of devices and systems, whether on board special vehicles or in other mobile or stationary off-grid applications.
Exhibitor at ees Europe, Booth B2.332
Karsten Franz, Head of Corporate Communications at VON ARDENNE GmbH

"Sustainable energy systems are our incentive. For them we develop scalable solutions with which the production of solar technology, batteries and fuel cells can be significantly improved. Leading manufacturers in the industry come together at The smarter E Europe in Munich, which is why we are there."
Exhibitor at Intersolar Europe, Booth A3.456