Industry News – Friday, May 15, 2020
X-MAT®, the Advanced Materials Division of Semplastics, is working on a technology combining coal and recycled graphite to powerful batteries.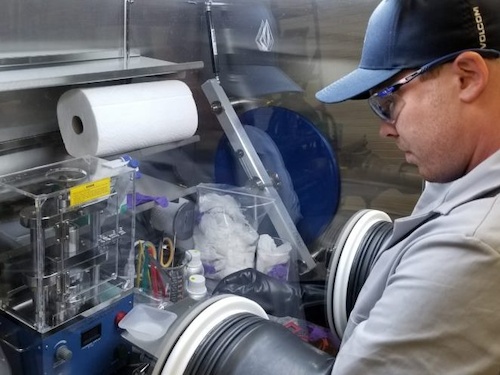 While the company is searching for new and clean ways of using coal resources, the Department of Energy (DOE) has awarded a $1 million contract for the research in coal-component batteries, following another major DOE grant for research in coal-infused roof-tiles that are eco-friendly and will possibly even provide small power sources. Now, with its patent-pending coating technology X-MAT® works to prove the supremacy of recycled graphite and coal over new graphite, stating it as at least twice as powerful. X-MAT® founder Bill Easter is optimistic about a quick breakthrough in research: "I know it sounds too good to be true, but we are continuing testing and the results are promising."

Source: X-MAT | www.x-materials.com
Image: X-MAT | www.x-materials.com
The ees International Magazine is specialized on the future-oriented market of electrical energy storage systems, not only from a technological-, but also a financial and application-oriented point-of-view. In cooperation with ees Global, the ees International Magazine informs the energy industry about current progress and the latest market innovations.