Industry News – Thursday, September 17, 2020
Zenobe Energy, Open Energi and Erova Energy are launching the system at Zenobe's 10MW grid-scale battery at the Hill Farm site. It will use automation for the maximization of availability and revenue of the energy storage asset.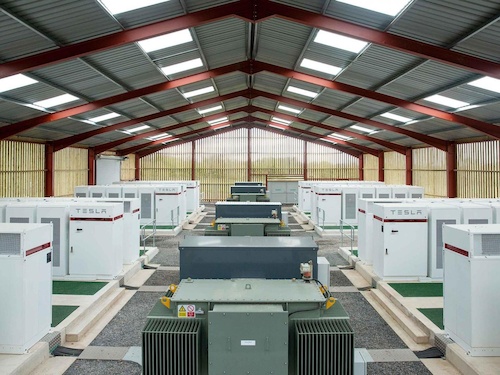 The Dynamic Demand 2.0 Trader that was developed by Open Energi and Erova Energy will be utilized for the first time at Zenobe's Hill Farm site; by continuously calculating the product evaluates the evolvement of market opportunities and takes positions as well as rebalances the states of charge of the ESS. With this ability, the mechanism supports the National Grid's zero carbon capability targets and ensures the participation in different markets, maximizing the storage assets' benefits.
"Erova have been keen to see energy storage continue its growth within the energy mix to help reach ambitious renewable targets. Working alongside Zenobe and Open Energi to demonstrate how our technology and expertise can maximise the value of energy storage assets at this critical time in the energy transition is a really important step in supporting our vision. We are looking forward to working closely with both Zenobe and Open Energi to continue to develop the revenue models and optimisation strategy to support their growth in the market," says Nick Williams, Head of Origination at Erova Energy.

Source & Image: Zenobe Energy | www.zenobe.com
The ees International Magazine is specialized on the future-oriented market of electrical energy storage systems, not only from a technological-, but also a financial and application-oriented point-of-view. In cooperation with ees Global, the ees International Magazine informs the energy industry about current progress and the latest market innovations.