Industry News – Wednesday, December 23, 2020
Lithium Werks has announced the sale of its Valence™ Module and BMS assets to Lithion Power Group, a vertically integrated manufacturer of cells and rechargeable and non-rechargeable battery packs. The company cites an increase in demand for their other products as a reason for the sale.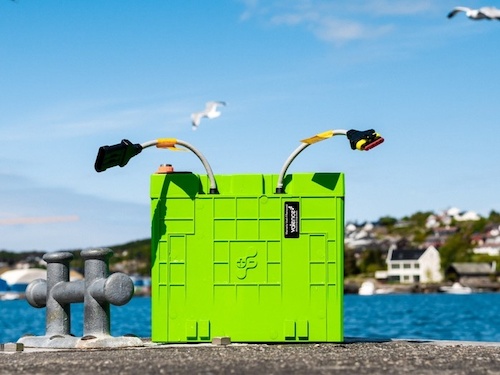 Lithium Werks is a global leader in Lithium Iron Phosphate cell manufacturing, technology, and intellectual property and plans to completely focus on developing their other branches like cell production and Nanophosphate™. They also intend to further expand and strengthen their Lithium Iron Phosphate (LFP) cathode patent portfolio.
Joseph Fisher, III, CEO and Co-Founder of Lithium Werks, B.V., said: "This move will sharpen our focus on being able to serve our current and future customers with our most powerful and long-lasting Nanophosphate™ powder and cells, not only for our existing verticals like industrial, medical and UPS backup, but with a new strategic clarity for mission critical applications including the energy storage and transportation verticals with custom solutions. We look forward to continued growth and expansion as a provider of our leading-edge Nanophosphate™ cylindrical cells, as well as introducing other new form factors and sizes for those applications that require the Power. Safety. Life. ™ of our MIT developed Nanophosphate™ cathode materials."

Source & Image: Lithium Werks│ www.lithiumwerks.com
The ees International Magazine is specialized on the future-oriented market of electrical energy storage systems, not only from a technological-, but also a financial and application-oriented point-of-view. In cooperation with ees Global, the ees International Magazine informs the energy industry about current progress and the latest market innovations.