Industry News – January 16, 2023
As soon as hydrogen is available in larger quantities, German business leaders say it should be used in industry first. This is the result of the current German National Hydrogen Monitor, published by the Metropole Ruhr.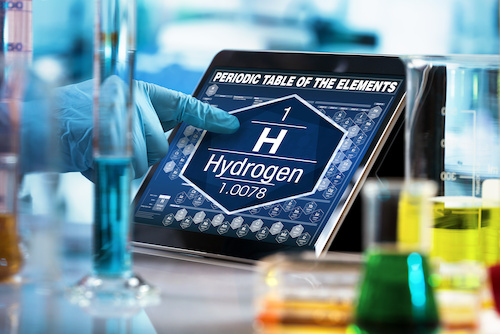 The decision-makers surveyed are 63 percent in favor of using hydrogen in industry, namely in the chemical (48.4 percent) and steel (46.7 percent) sectors. This is followed at a great distance by support for the use of hydrogen in local public transport (43.7 percent). In third and fourth place are electricity (35.8 percent) and heat (27.2 percent) followed by logistics (23.2 percent) and individual transport (21.1 percent).
Since beginning the survey with 1,001 respondents in April 2021, more and more experts are advocating the use of hydrogen in industry. The number of advocates has risen by a good 20 percentage points since then. By contrast, preferences for the use of hydrogen in local public transport (13.4 percentage points) and in private transport (17.2 percentage points) have declined.
However, German business decision-makers are dissatisfied with the progress made in using hydrogen as an energy carrier. More than 82 percent of respondents are calling on policymakers to speed up the development of the hydrogen economy, particularly in view of the Ukraine war and the energy crisis it has triggered. Almost 64 percent of the respondents see little or no progress in the past two years. The result is all the more explosive because 65 percent of respondents consider hydrogen to be important or very important for the economic development of their region.
More than 50 percent of the business leaders surveyed believe that hydrogen will become the energy carrier of the future. The reasons for this are seen by 54.4 percent as reduced dependence on oil and gas imports, followed by 50.3 percent for whom freedom from emissions and climate neutrality are paramount.
In the eyes of the decision-makers, the biggest hurdles for the future hydrogen economy are the high technical requirements (46.1 percent) and the lack of political support (43.5 percent).