Industry News – Wednesday, October 14, 2020
Energy Renaissance, Australia's first lithium-ion battery manufacturer, will build Renaissance One, a new A$28 million battery manufacturing facility in Tomago, Australia. Construction is scheduled to be completed in 2021.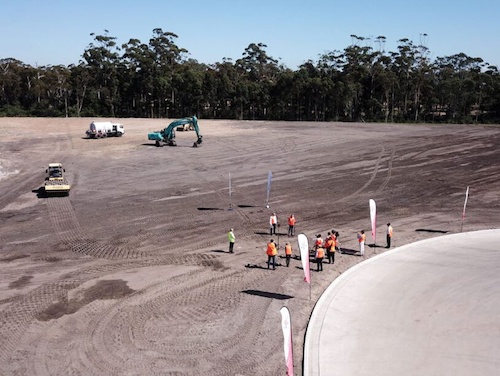 Local property developer ATB Morton will be building the 4,000 sqm facility with an initial battery production capacity of 66 MWh per year. In the long-term the production shall be scaled to 5.3GWh of energy storage per annum with an additional investment of more than $200 million. During construction and later on in operation more than 8,000 direct and indirect jobs will be created. "The Hunter region has all the right skills, natural resources, expertise and an abundance in solar energy for us to develop a successful battery manufacturing business in Australia," Mark Chilcote, Managing Director of Energy Renaissance said.
The Federal Government provided a co-funded grant of $246,625 through the Advanced Manufacturing Growth Centre to Energy Renaissance. This has been used to accelerate research and development as it starts to manufacture batteries locally.
It's expected that more than half of the batteries produced at Renaissance One will be exported through the Port of Newcastle.
"Energy Renaissance will make clean and affordable energy more accessible and create greater energy security for Australia and our neighbouring countries. Once Renaissance One is operating at capacity, it will be able to provide – in the space of a year – enough batteries to power every public school, hospital, fire station, SES unit and new homes built in Australia. That's reassuring because Australia will be able to rely on its own source of renewable energy in the very near future," Senator Hollie Hughes said as she congratulated Energy Renaissance on its investment in the Hunter.

Source & Image: Energy Renaissance | renaissanceone.com.au
The ees International Magazine is specialized on the future-oriented market of electrical energy storage systems, not only from a technological-, but also a financial and application-oriented point-of-view. In cooperation with ees Global, the ees International Magazine informs the energy industry about current progress and the latest market innovations.