Industry News – Wednesday, April 08, 2020
In their third large-scale energy storage cooperation, Alfen was selected by Vattenfall to deliver a 20 MWh system in the Swedish city if Uppsala, addressing grid congestion challenges.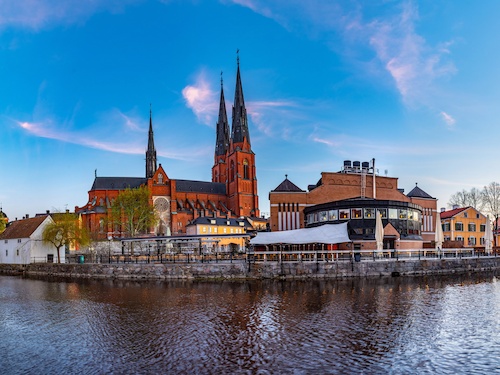 Stephanie Schockaert, sales manager energy storage at Alfen: "We are proud to be selected by Vattenfall to supply our battery energy storage system, as a continuation of our long- standing relationship on both EV charging and energy storage. Our prior projects for Vattenfall, that include a 3 MWh energy storage system at the Prinses Alexia Windpark in the Netherlands and a 12 MWh energy storage system as part of a new hybrid solar and wind farm, position us well to also successfully deliver this project."
The Alfen system that is expected to be operational in Q4 of 2020 will consist of the energy storage system itself, "TheBattery Connect" – Alfen's own energy management system – and the local grid connection. It will be based on BMW car batteries, a specialty of the Dutch company.
Tina Ivarsson, Senior Project Manager at Vattenfall, comments: "The development of this new storage system in Uppsala will contribute to mitigating grid capacity limitations. We are looking forward to work with Alfen on this project due to their extensive experience and the involvement of supplier Sebab."

Source & Image: Alfen | www.alfen.com
The ees International Magazine is specialized on the future-oriented market of electrical energy storage systems, not only from a technological-, but also a financial and application-oriented point-of-view. In cooperation with ees Global, the ees International Magazine informs the energy industry about current progress and the latest market innovations.