Industry News –Thursday, November 05, 2020
The Australian Energy Market Operator (AEMO) has completed the System Integrity Protection Scheme (SIPS) procurement process on behalf of the Victorian Government. The successful tenderer is global renewable energy producer, Neoen.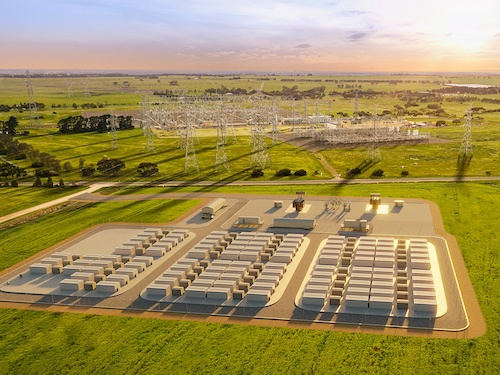 Under the contract, AEMO will reserve 250 MW from Neoen's 300 MW battery to operate in a control scheme to increase the capability of the Victoria to New South Wales Interconnector and respond to unexpected network outages in Victoria from November 2021.
From November to March, the battery will automatically discharge energy within seconds, ramping to full output of 250 MW. This will allow AEMO time to safely optimize interconnector flows and dispatch other generation and storage within Victoria to keep the system stable and secure.
AEMO Managing Director and CEO, Audrey Zibelman, said: "AEMO's competitive procurement and evaluation process attracted significant interest and a positive outcome for Victorians. Neoen's solution, developed with Tesla and AusNet Services, on a unit cost basis, was a significantly more cost competitive and attractive market response than other major battery developments in Australia."
Minister for Energy, Environment and Climate Change, The Hon Lily D'Ambrosio MP, said: "The big battery will help protect our network in summer, create jobs and drive down energy prices – as well as supporting our economic recovery from the coronavirus pandemic. Victoria is embracing new technologies that will unlock more renewable energy projects than ever before –delivering clean, cheap, reliable power to all Victorians."

Source & Image: AEMO | aemo.com.au
The ees International Magazine is specialized on the future-oriented market of electrical energy storage systems, not only from a technological-, but also a financial and application-oriented point-of-view. In cooperation with ees Global, the ees International Magazine informs the energy industry about current progress and the latest market innovations.