ees Forum | June 15, 2023
Battery Production of Tomorrow at the ees Forum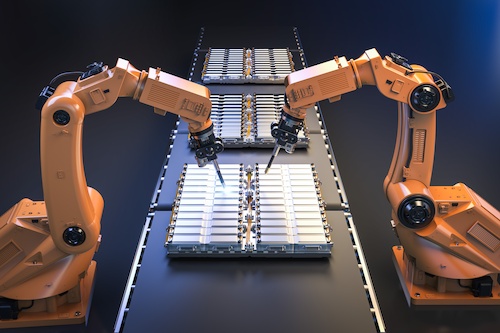 The demand for cheaper, better and more batteries poses major challenges for suppliers of machines and equipment. So what will battery production of tomorrow look like? The "Battery Fab Manager Day" at the ees Forum explores this question. Partners of the event are the chair "Production Engineering of E-Mobility Components" (PEM) at RWTH Aachen University and the German Engineering Federation (VDMA).
At the Battery Fab Manager Day, experts from the battery industry will come together to talk about current developments in the battery industry in five sessions. In addition to general market developments, the core topics range from next-gen batteries to trends in battery production technology, quality and data management, and material and component developments. In addition, start-ups and companies new to the battery industry will present their innovative developments in pitches.
Quick Facts
Date: June 15, 2023
Session Times: 10:30am–5:00pm
Event Language: English
Venue: ees Forum, Hall C2, booth C2.131

Program
Session 1, 10:30am–11:30am: Developments in Battery Production Market
Session 2, 11:30am–1:30pm: Next-Gen Batteries
Session 3, 1:30pm–3:10pm: Technology Trends in Battery Production
Session 4, 3:10pm–4:00pm: Quality and Intelligence in Battery Production
Session 5, 4:00pm–5:00pm: Materials and Components
Participation
Participation at the ees Forum is free of charge. In order to attend, please register as a visitor for The smarter E Europe 2023.
Contact
Marcel Drescher, M.Sc.
Research Associate Battery Production Management
Production Engineering of E-Mobility Components (PEM)
RWTH Aachen University
www.pem.rwth-aachen.de
m.drescher@pem.rwth-aachen.de